The snow arrived this week! Eek!! I love it when it snows... there is nothing quite like waking up to the whiteness covering everything in a peaceful quietness. The whole scene changes, it looks so calm and clean for that short amount of time. It is something new, something different to break up the normal everyday.
Being from the desert, I think snow is a wonderful thing! The pugs don't dig it so much, but they do have their winter jackets of course.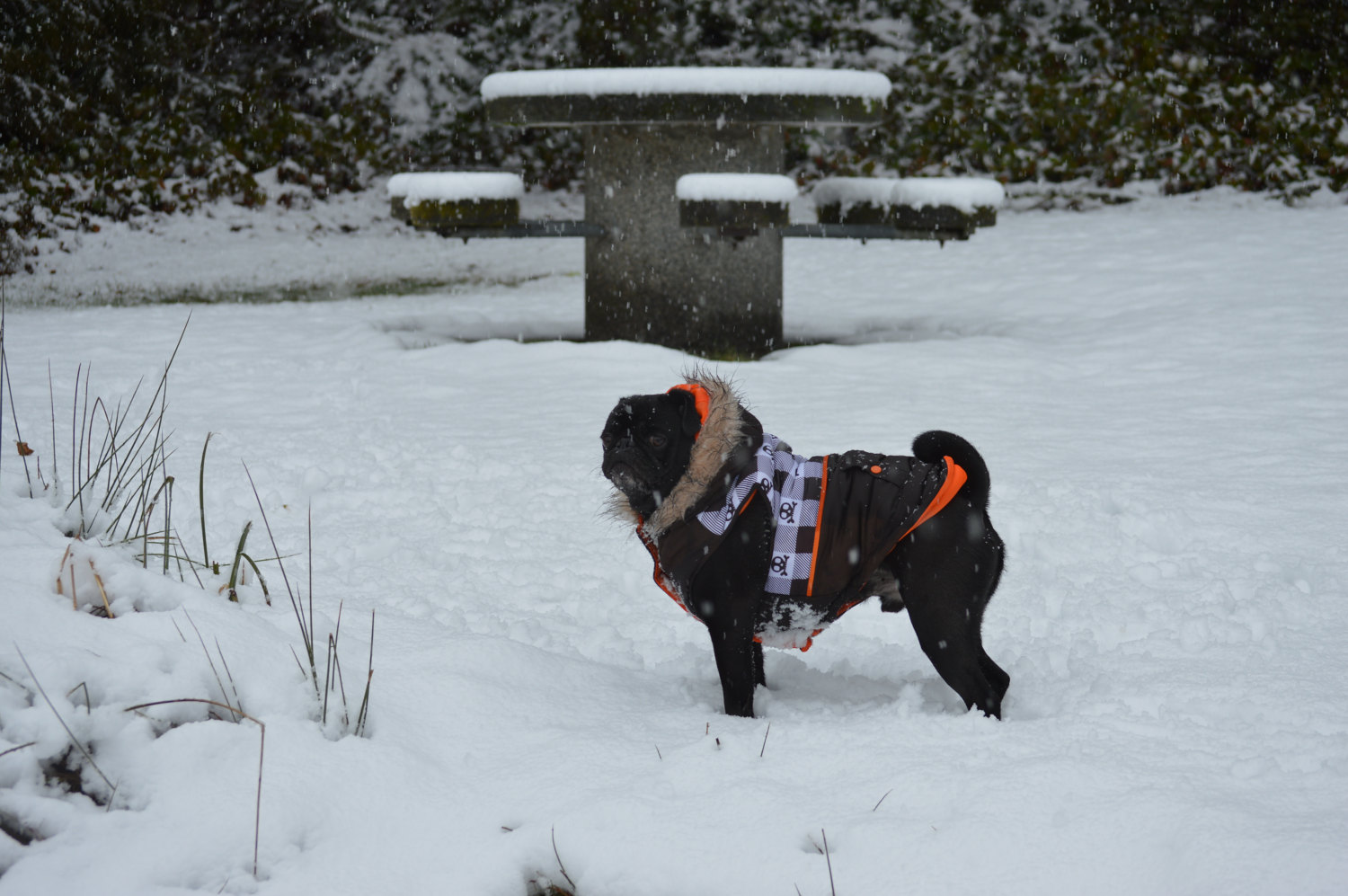 As you can see Gus loves to strut his stuff in the fur coat of his. The ladies love it.. :)
Well, hope you are having a great week no matter where you are, snow filled or not. 
We do have a new product for you as well this week. It's the "Naked Vegan Pug" lip balm. Made with Candelilla wax and no colorants or scents. It is a smooth simple balm for the everyday. Why not chuckle a little about some naked pugs in the middle of winter??? And of course the best part is that's it's earth friendly AND has a cute little pug on it!!
Talk soon!
~Courtney~